Graphic Design
Bold, colorful graphics are requested often, and as these samples filled my portfolio, I attracted more clients wanting this style. But I'm glad to work in any style.
Event and conference graphics
I can help you develop an event theme and then design an array of web graphics and printed items, such as fliers and event badges.

Art converted into clean lines
This is part of an illustration from the book A Patchwork Fish Tale by Humboldt, California artist and author Stewart Moskowitz. He directed the rebuilding of every page of a new editon. Thirty years after the original publication, he still gets fan mail about the book, and fans were very happy with the new edition. I also helped him create a new editon of the very popular Too-Loose the Chocolate Moose, as well as a new book, Vincent Van Goat, the Real Story.
Logo design
A logo is only one part of branding, but it's often the central element. Construction of the design begins with a conversation about the image you want to portray.

Some logos are really more of an illustration, with details and added words, like the art below, for a podcast of adults reexamining favorite books from childhood. But that's an unusual example, made from vectorized and modified public domain art.
In most cases, what we think of as a logo is simple, bold, and entirely original art.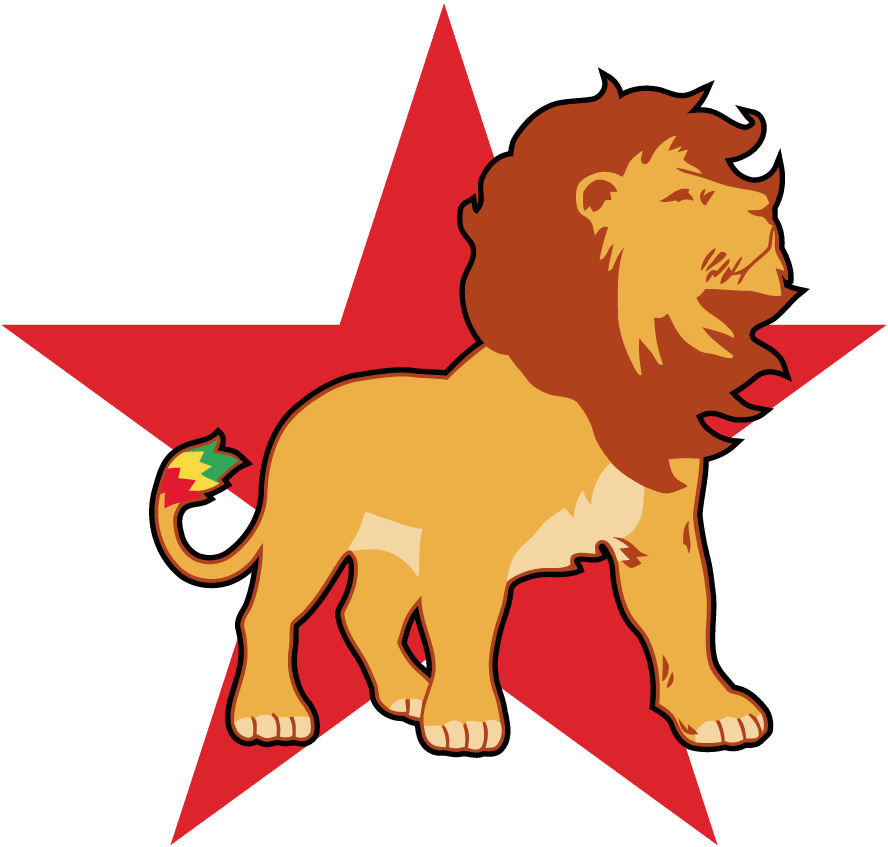 "Electrified" art created from public domain sources
A lot can be done with existing art, brought out of obscurity and into the modern world. I like to rework old art, giving credit to the original artist whenever possible. Credits are at the bottom of this page.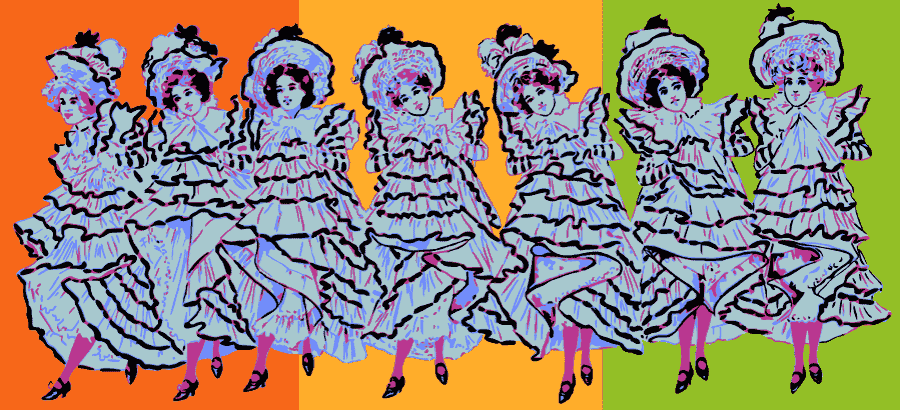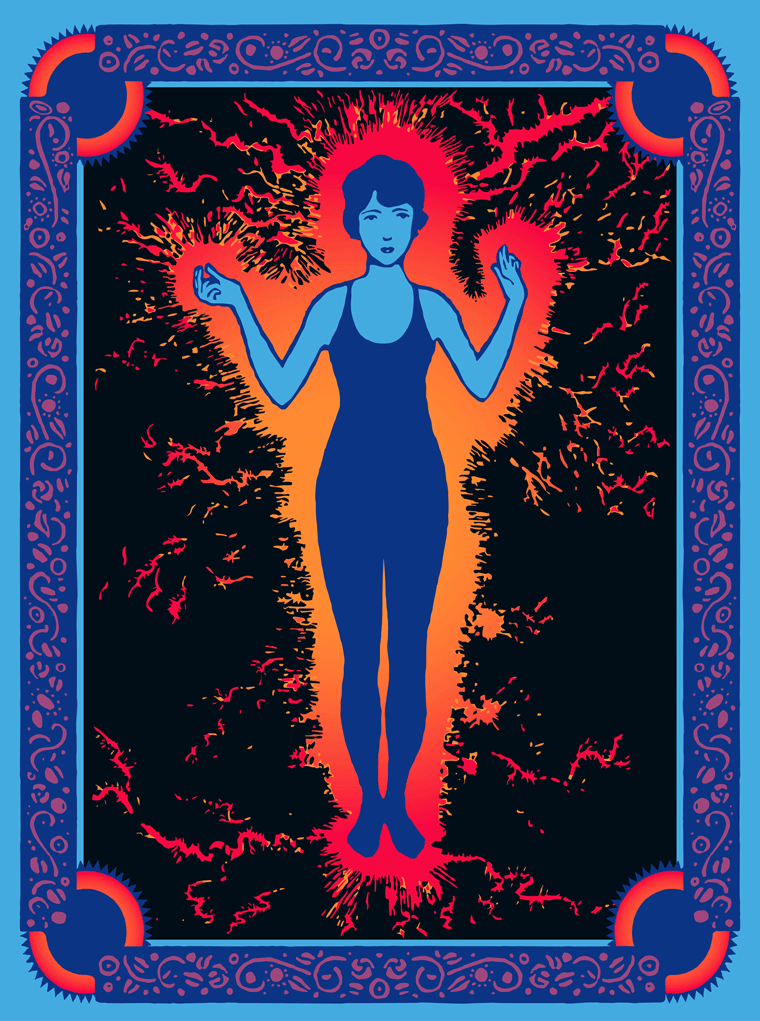 Painted illustrations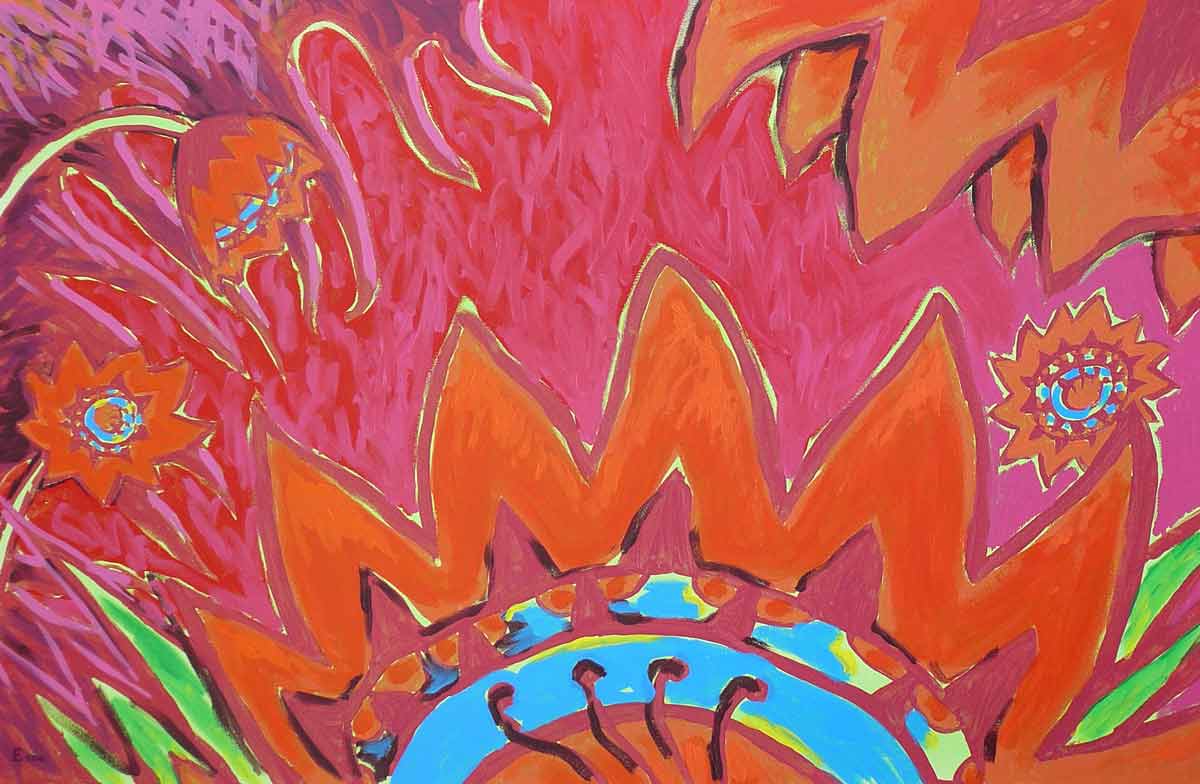 These examples are acrylic on canvas. You can commission art of any kind.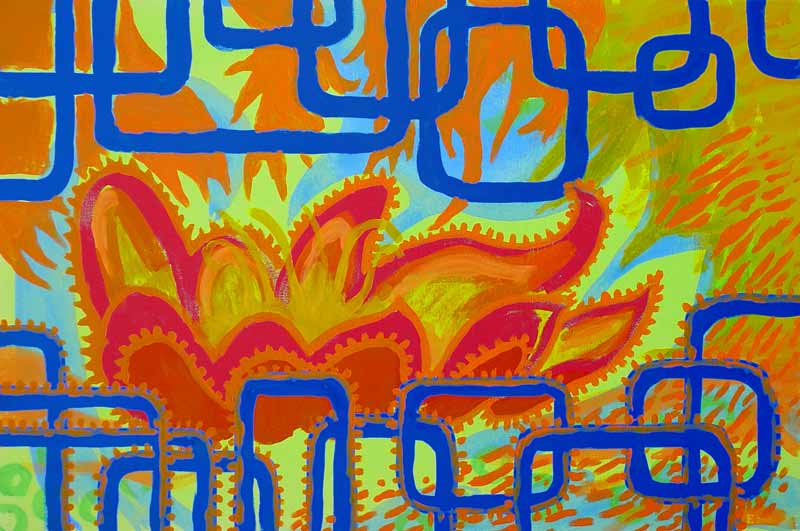 Image credits: Rabbit at desk: Cryin' Lion #2, page 8, 1944, artist unknown. Flaming boots: Three sources: (source one and two, sky and fire, two different artists in same book) The Internet Archive, book: Specimens of Early Wood Engraving: Being Impressions of Wood-Cuts, 1858, artists unknown, (source three, boots, earth, and smoke) The Internet Archive, book: Journeys to Bagdad, 1915, artist Allen Lewis. Whistling gremlin: The Digital Comic Museum, (Fawcett's) Funny Animals #6, page 33, 1946, artist unknown. Robot: Eric Williams. Amazing Breakfast: Two sources: (source one, most of panel) The Digital Comic Museum, Thrilling Comiics #33, page 55, 1943. (source two, face of man on table: The Digital Comic Museum, Adventures Into the Unknown, #32, page 50,1952, artist Harry Lazarus. X-eyed flying rabbit: Eric Williams. Astronaut: Space Adventures #31, page 19, artists Nicholas and Trapani (modified). Fanciful fish: Stewart Moskowitz, see link above. Book Feelings: modified from Sarah Noble Ives story illustration, 1919, Library of Congress. Dancers: Theatrical poster, "Belle of New York", 1900, Library of Congress. Woman with electrical aura: Three sources: (source one, electrical woman) Library of Congress, The Washington Times, July 18, 1920, Final Edition, page 10, artist unknown, (source two, border) Library of Congress, The Morning Tulsa Daily World, March 12, 1922, Final Edition, theater section, image 37, artist unknown, (source three, circular corners) Library of Congress, The Louisiana Democrat, October 16, 1889, image 4, artist unknown.